EXCELLENT INSULATION REDUCES HEAT FEATURERLIES AND THERMAL BRIDGEGENE
Scandinavian design and craftsmanship combine to deliver industry-leading energy efficiency. The patented clickFIX® technology ensures that no cold bridges are formed. This is mainly because the hatch consists exclusively of highly insulating material and not of a wooden construction. The unique seal also ensures airtightness. All this enables us to realize excellent thermal insulation for your home. Dolle has the best U values on the market, the lower the U value, the better the insulation. The U-value obtained is the result of a test of the attic stairs as a construction component and not based on a measured value. .
It clickFIX® hatch is fully insulated with a thick polystyrene layer with a white coating. This ensures a low U-value. :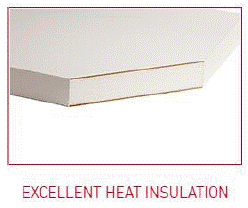 These attic ladders are manufactured in Denmark and most of the wood comes from renewable FSC® certified forest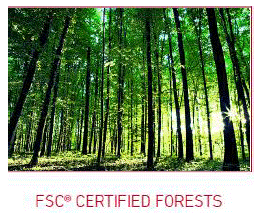 Because the clickFIX® hatch consists only of high-quality insulating material without any wooden construction, there are no thermal bridges. This combined with a unique seal results in maximum insulation: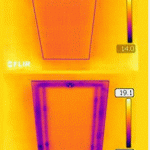 FOCUS ON EASY INSTALLATION OF A LOFT LADDER
The ClickFIX® attic ladders consist of three separate components, the casing, ladder and hatch, which are mounted using a patented click system. Both professionals and do-it-yourselfers will find the clickFIX® attic stairs easy to install, even alone.
Thanks to the low weight and the patented assembly technology with 'click' modules, a ClickFIX® attic ladder can be easily installed by 1 person: